First time with us? Watch this recap from our NYE last year:
After consistently rocking Jai Ho! Dance Party in 6 cities across the west coast, New Orleans & Denver in 2018, DJ Prashant brings the magic home to Portland to dance you into 2019.
Bollywood Dreams Entertainment invites you to:
༺ NEW YEAR'S EVE MASQUERADE ༻
Bollywood, Bhangra & World Music Dance Party
Two separate dance floors, 5 top class DJs, multiple mesmerizing performers under 1 roof!
Underneath the mask, we are all one – just star stuff waiting for our time to shine. We believe music & dance transcend language, nationality, skin color & other labels. As the tense 2018 comes to a close, we invite you to take your mask off & connect with authenticity on the dance floor to celebrate our unity in diversity.
In 2017, we launched "Dance United", a global bass dance party featuring music & DJs from around the world. For our NYE Masquerade, we are taking over both Hawthorne Lounge & Theater, two dance floors under one roof alongside some of West Coast's finest DJs & performers. The lounge will feature world music while the theater will reverberate with Bollywood-Bhangra tunes.
So whether you like Bollywood, Bhangra, EDM, Latin or Global Bass music there is something for everyone to dance you into 2010 at our most comprehensive NYE offering yet.
To add to the mystique of the night, your tickets will include a fancy mask & other party favors.
MONDAY, DEC 31 2018
HAWTHORNE THEATRE
1507 SE 39th Ave, Portland, OR
In The Theater:
DJ PRASHANT
Latest Music: http://YouTube.com/DreamPrashant
Dance Videos: http://YouTube.com/DanceWithPrashant
Alongside:
DJ SKEE
http://facebook.com/djskeeofficial
In The Lounge:
DJ MONKARCH
DJs MARK & LYNN
Performances by:
PRAVEEN LATA RAM
JAI HO! DANCE TROUPE
BAKSANA
More Special Guests TBA.
---
SPECIALS:
A fancy mask included in ticket price
Face painting & Henna by donation
Tarot card reading
Dance Lesson w/ Prashant @ 10 pm
Two dance floors with multiple entertainment options
Dance Performances by Jai Ho! Dance Troupe & Special Guests TBA
World music in Lounge
Bollywood & Bhangra music with DJ Skee & DJ Prashant in Theater
Professional Photography & Videography
DETAILS:
Doors open 8:00 pm (lounge), 9:00pm (theater)
Strictly 21+
Address: 1507 SE 39th Ave, Portland OR 97217
Limited tickets will be available at the door, $45 till 10 pm, prices subject to increase afterward.
---
PRASHANT:
TEDx Talk: https://youtu.be/Ab-gco2qYyU
Dance Videos: http://YouTube.com/DanceWithPrashant
Latest Music: http://YouTube.com/DreamPrashant
TV News: http://bit.ly/news_coverage
Instagram: http://instagram.com/DreamPrashant
Founder of Jai Ho! Dance Party & Dance United, Prashant is an ex-Intel engineer turned Choreographer & DJ based out of Portland, Oregon. His effervescent personality & charisma instantly strikes a chord with audiences of all ages & backgrounds. Prashant regularly performs across the United States moving masses with an open format DJ set to an irresistible blend of world's greatest dance music. The interactive dance lessons cleverly disguised in his performance compel everybody to rock the dance floor, transforming any dance party into a full-fledged Bollywood musical within minutes.
DJ SKEE:
http://facebook.com/djskeeofficial

Shashi Kiran a.k.a DJ Skee is a dancer and DJ residing in Portland, Oregon. Born and raised in the South Indian cosmopolitan city of Bangalore. Shashi grew up on Bollywood and other Indian regional movies with exposure to diverse cultures, music and dance. His dance style is influenced by Indian classical styles, such as Bharatanatyam, Bhangra, and Folk; and, western staples including Latin, Hip-hop, Contemporary, and Jazz. His love and passion for dancing and music naturally transitioned him into DJ'ing.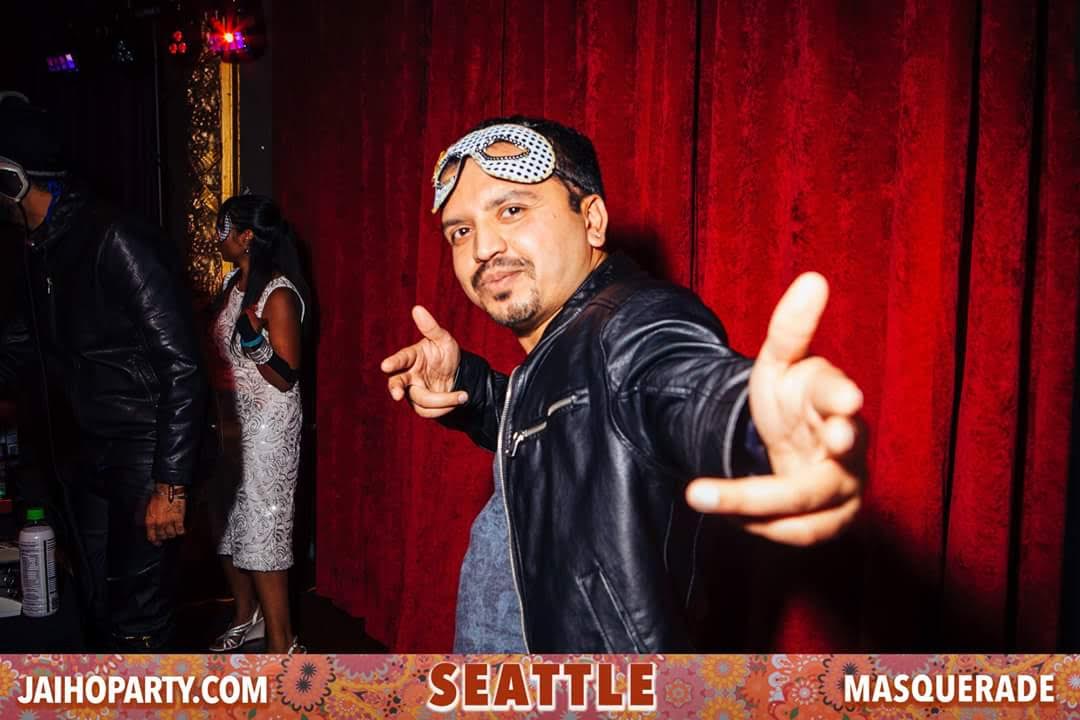 DJs MARK & LYNN: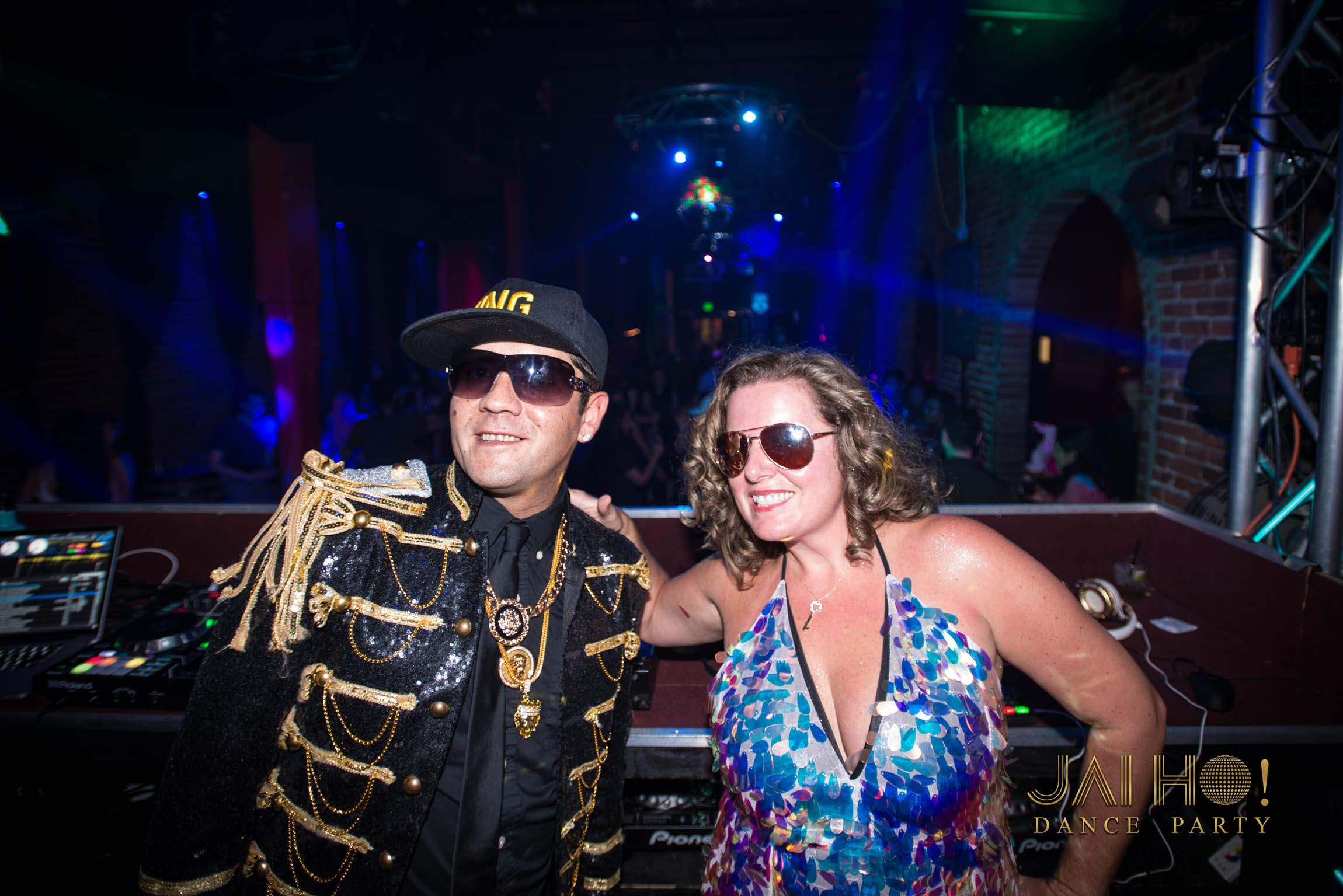 Ambassadors to many Latin events around the World including Hawaii, Japan, and soon Greece. The duo is happily married having worked with each other to build a great empire and ready to give you a show you won't ever forget!
DJ MONKARCH (LATIN):
Facebook: http://facebook.com/monkarch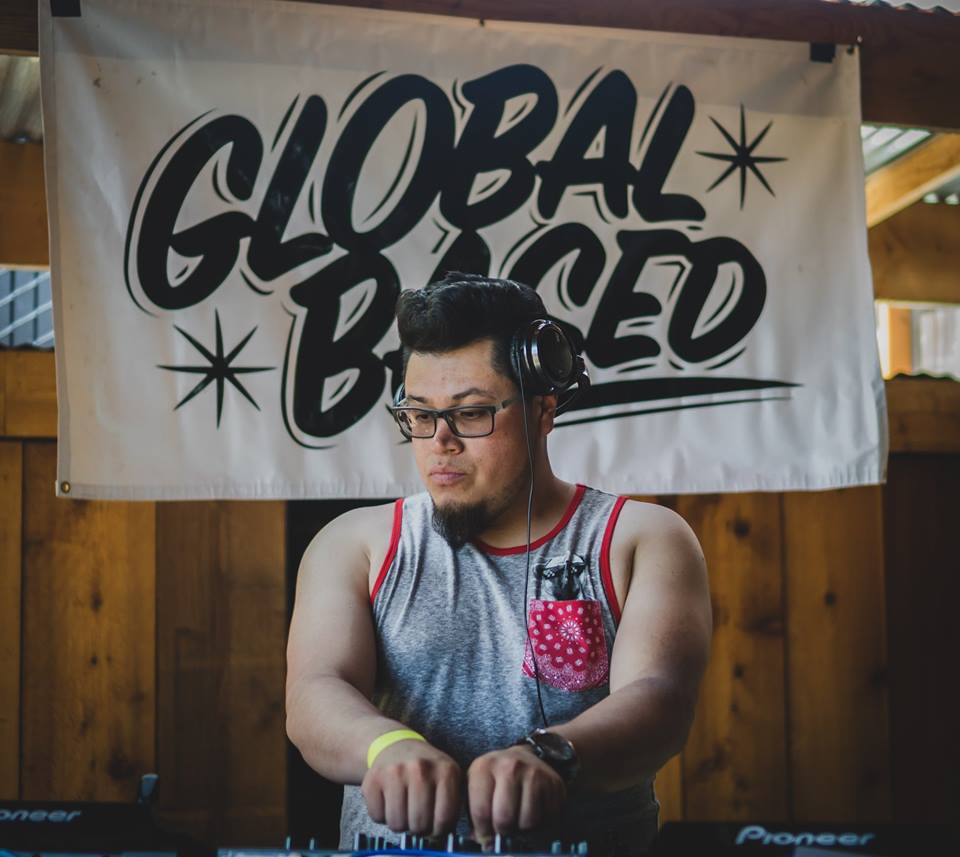 Throughout his entire life, Arthy Villegas, better-known as Monkarch, has always had a burning passion for music and helping his community thrive. In 2017 Monkarch/ Arthy debuted as a resident DJ for the Latin-Electronic collective Global Based. Monkarch continues to actively work side by side with fellow local artists to bring innovative ideas to the local Oregon scene and is currently working on new entertaining projects for next year.
JAI HO! DANCE TROUPE:
This Portland based semi-professional dance troupe is comprised of 25 dancers from all walks of life, united by their love for all things Bollywood.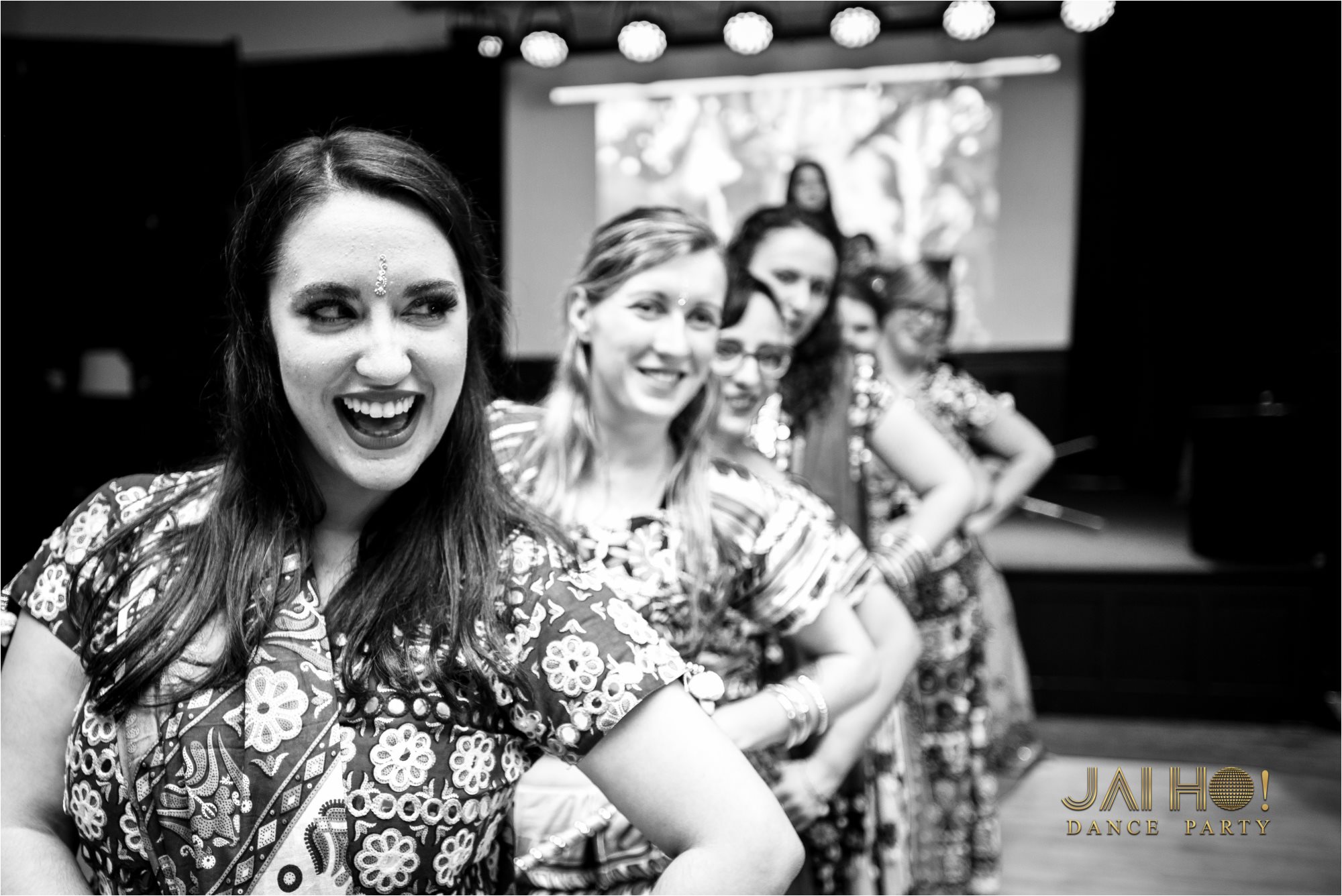 BAKSANA:
Baksana is a fun-loving, high-energy, busking style belly dance ensemble based in Portland, OR. Dancers Bevin Victoria, Morgan Fay and Danielle Elizabeth perform an improvised format inspired by Middle Eastern, Balkan, Turkish, Romani, American Tribal Style® and western jazz/contemporary music and dance as well as choreographies rooted in folkloric stylizations.
LAURA BLAKE: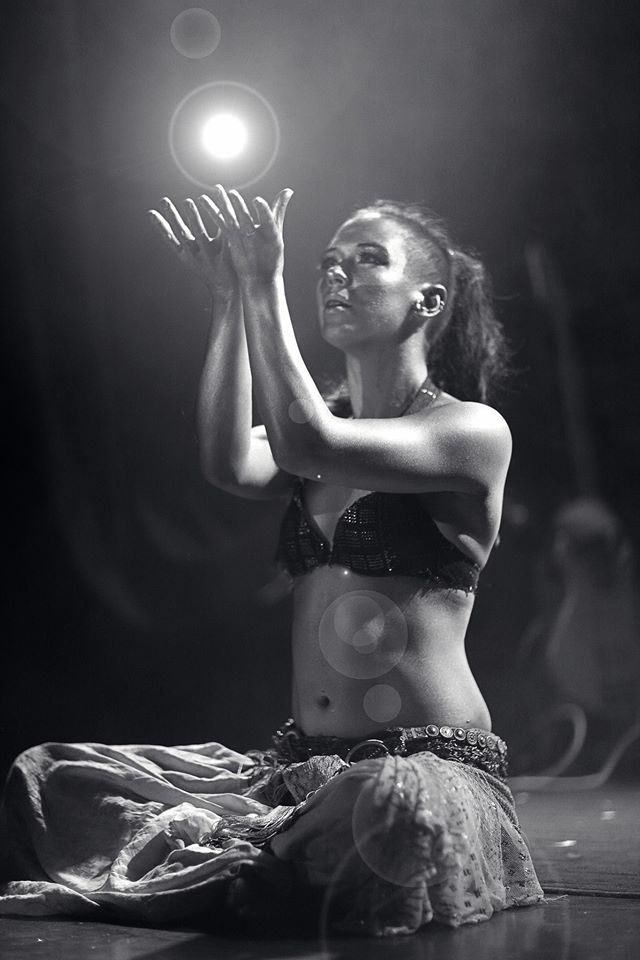 Laura Blake is a Fusion Bellydancer with 23 years of performance experience in a variety of performance arts, including classical flute, voice and dance. She fuses Bellydance, Modern, Locking and Butoh into a personal improvisational blend which emphasizes authentic expression and empathetic connection that creates a different world for her audience. Laura dances with a transformative passion that captivates onlookers and unveils a tale of precision, elegance, and strength.
FAQs:
Are there ID requirements or an age limit to enter the event?
Strictly 21+, please bring state issued ID or passport.
What are my transport/parking options getting to the event?
Plenty of street parking available.
Are tickets refundable?
No refunds are available, and all ticket sales are final.